From Genoa by the motorway A12 direction La Spezia Livorno Rome, exit at the tollgate RECCO

At the outside of the tollgate of Recco take the main road at your right hand toward the sea shore (2 km).
Just before the sea promenade, after the crossing take the right hand climbing road to Camogli (indicated with an arrow).

Arrived in Camogli, left the car in the largest parking place and after 100 meters walk you reach us on the Sea Lane at the Nr. 85.
Or, when by train or bus, go down the stairs just in front of the station and you will land just at the eastern Sea Lane entry. Thirty meters at right and you are there.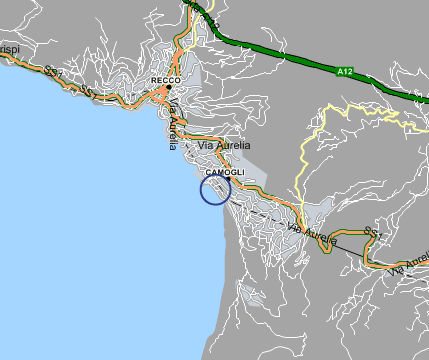 Once in Camogli, you can find us in Via Garibaldi 85, on the seafront   –   You'll be welcome !